Steeped in character combining connected bayside living with inner-city convenience. 24 home–sized residences.
Park Lane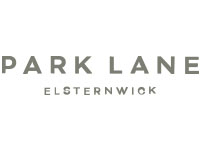 ADDRESS:
22-26 Riddell Parade, Elsternwick VIC 3185
---
ARCHITECT:
Jackson Clements Burrows Architects
---
LANDSCAPE:
Eckersley Garden Architecture
---
No. of dwellings:
24 Apartments
---
Building Under Construction

Elsternwick is the classic Melbourne neighbourhood. Steeped in character, it combines connected bayside living with inner-city convenience.
Delivered by a highly respected, longstanding developer, Park Lane offers prized home-sized apartments in a classic location, with bay and park views which will remain unimpeded by time.


Like its refined neighbouring building, Park Lane showcases the sophisticated design sensibilities of leading architect Graham Burrows, an Elsternwick local and principal of Jackson Clements Burrows.


Park Lane offers state-of-the art spaces with the finest fixtures, fittings and finishes — all masterfully crafted to deliver an effortless elegance.

July 2021
We are excited to advise that building work continues to progress smoothly despite the Victorian 5.0 lockdown with Figurehead on target with current construction programming. Please see the construction update below:
Lift installation complete
Tiling works complete up to Level 7
Plasterboard finalisation to Level 9-10
Painting works to corridors up to Level 5
Final façade installation commenced to West Elevation
Timber flooring installation commenced to lower levels
Stone installation commenced to lower levels
Joinery Installation complete up to Level 8
Prototype Apartment 1.02 now complete
Northern façade complete
Settlement Timing
As work on site continues to be unimpeded, settlement remains on track as anticipated for October 2021. Remember this is an indicative timeframe only, we will be in regular contact with any changes to this schedule.
Bank valuation access is currently anticipated for September 2021. Our team will monitor site progress and advise once valuation access dates are confirmed. If you have not already done so please forward your financier's contact details and we will include them in all future settlement updates.
Our next update is scheduled for late August. In the meantime, should you have any questions please do not hesitate to get in touch.
Kind regards,
Jackie Zandveld | Settlement Team
Citiplan Pty Ltd
46 Gwynne Street
Cremorne 3121
M +61 438 812 800
www.citiplan.com.au