A visionary collaboration. Multi-award winning team of Piccolo, Hecker Guthrie and JCB Architects bring to life a collection of 34 residences in the heart of Fitzroy.
Fitzroy House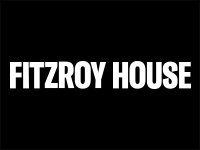 ADDRESS:
71-75 Arygle Street, Fitzroy VIC
---
ARCHITECT:
Hecker Guthrie
---
INTERIOR DESIGN:
Jackson Clements Burrows Architects
---
No. of dwellings:
34 Apartments
---
July 2021
Since our last update in April, we are pleased to report that Fitzroy House construction has made excellent progress. With facade and internal works concluding, we are on track for completion this September.
We look forward to contacting purchasers once the building is completed to arrange pre-settlement inspection.
With settlement approaching, it's important to have your financial arrangements in place. To arrange appointments for valuation inspections, please contact Ola Hensworth on 03 9349 000 or ola@piccolo.house.
It's been a privilege bringing Fitzroy House to life over the last 2 years. Working with our design teams, JCB Architects, Hecker Guthrie and builder Minicon, we have created a landmark building steeped in history and character, of uncompromised quality and fine craftsmanship.
For further information, please contact
info@360propertygroup.com.au